Introducing: Verge Science
I WORK HERE NOW. ENJOY!  http://www.theverge.com/science
1 tag
Journalists: Pitch Prevention Some Features
Open call to journalists across the land! Prevention.com is looking for creative, surprising, informative, provocative feature pitches that would (most likely) run as online exclusives.  Here's the scoop: We're keen to hear any ideas you've got for pieces that'll engage and excite our audience. These can be intensive investigative features, first-person essays...
1 tag
This Is Your Military On Drugs -- In The New...
I had a piece in the (new) New Republic (by new, I mean their first issue post-redesign). It's available online, but of course, buy yourself a print copy too.  http://www.newrepublic.com/article/112269
1 tag
In Popular Science: The Whittled-Down Caravan
Belatedly sharing this piece I did for the January, 2013 issue of Popular Science. This couple built, then lived in, a 574-cubic-foot wagon…for an entire summer. Oh, and a cat's involved too. The planning and construction of this innovative little abode is fascinating. Check out the story to learn more about whittled-down living. ...
My mom has more prizes named after her than your...
But seriously. My mom, Sharon Drummond, died eight years ago this week. She was 51. Though she enjoyed several years of success as a writer, it pains my sisters and me to know that she should have enjoyed many more. We were thrilled to learn that the Writers Guild of Alberta has launched a new award in her name. The Sharon Drummond Chapbook Prize — APPLY NOW OBVIOUSLY. ...
1 tag
2012 In Review: The Year's Top Health News
Sitting down sucks. Omega-3s are awesome. Organic foods…the jury's sorta out. Of all the health news from 2012, a select few studies, recommendations, and controversies reigned supreme. I'm running down the most important stories of the year over at Prevention.com. Slideshows are hard, this news is important, go read it.
JSA [Journalism Service Announcement]
As of Monday, Nov. 12th, I'll be the news editor at Prevention. We've got plans to take over the world, so tell your wife/partner/sister/momma/yoga teacher/daughter/sommelier to check it out. And if you have an eye on writing or a story idea you'd like to see published, I'm at katie.drummond@rodale.com. Just don't pitch anything about pigeon hunting. They already...
America's Solar Soldiers
I've got a piece in Global Post on the Pentagon's green-energy push. Already, military-backed efforts have made remarkable strides (and ones that might soon trickle into the civilian and commercial realms). Not that it's a walk in the park or anything, as Sharon Burke, one of the military's key green energy leaders, tells me: "Sometimes people [at the Pentagon] seem...
'My eyebrows are in love with you'
Nothing says "interesting story" like an eyebrow love affair. Thanks to whoever left that remarkable comment on my story at Forbes, about a new transient electronics program (funded, in part, by DARPA) that's developing devices capable of doing a given job — say, spying on foes or helping heal a wound — before disappearing into thin air. 
Watch
So Tegan and Sara are releasing a new single on Tuesday. Here's the leaked performance. When I was 12, my sister would play their demo tapes while she drove me to school. When I was 15, I found out that my high school guidance counselor was their mom. And immediately developed debilitating mental health problems that required twice-weekly high school guidance counseling. Obviously, there...
2 tags
Addicted Troops Get Silent Treatment
The third (and final!) story in my three-part series at The Fix, which looked at addiction and substance abuse among military personnel and veterans. Part III zeroes in on treatment efforts and progress, or (more often) the lack thereof. Serendipitously, it also ran the same day as an IOM report describing military substance abuse as "a public health crisis" and deriding the...
2 tags
Needles and Mammograms
This week at Prevention, I'm filling you in on two major new studies. The first (and listen up, women): Scientists reporting in the British Medical Journal are suggesting that women with hereditary risk factors for breast cancer are at an even higher risk of developing the disease if they undergo radiative diagnostic interventions earlier in life (ie: mammograms).  The second: A...
3 tags
The Army's $3M Anti-Suicide Nasal Spray
Late to the game of promoting my own writing — blame my dad for getting married in a remote mountain region without WiFi — but check out my cover story at The Daily on the Army-funded project that's investigating an anti-suicide nasal spray. You may have read about it elsewhere, but people in-the-know read my exclusive at The Daily first. The Army has just handed a $3 million...
3 tags
Databasing's Next Victim: The U.S. Military
Databases are so hot five years ago! Now the military's getting in on the action, with newly-announced plans for a DOD-wide web database that'll keep tabs on human-subject research. Which, of course, means that monkey-brain-mediated robots will not be included. Shame.  Read the rest at Forbes.
Home Office = GIF Thursdays
…Sometimes when I work at home, this sort of thing happens. Followed by the inevitable seizures.
2 tags
All your health news belongs to me
Because a girl can only write so much about robots. Starting this week, I'll be contributing weekly news stories to Prevention — all the breaking women's health info you can handle, from my MacBook to yours.  For now, click over to find out why you can't seem to stop comparing your own boobs to those of that perkily-breasted salesclerk at the Key Foods. Hint: Your brain...
5 tags
4 tags
Read this, sign that
In her three years as a Lance Corporal in the U.S. Marines, Nicole McCoy was raped twice and sexually assaulted two additional times. Now 22, McCoy has become an advocate for revamped military policies were sex crimes are concerned. In a petition at Change.Org, she's asking Defense Secretary Leon Panetta to create a national database of enlisted sex offenders....
5 tags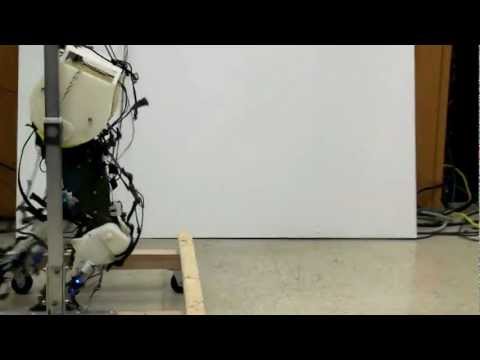 "Ride the wine wave towards the reputation station." …My advice for you this week.
4 tags
Health Database For Veterans, By Veterans
It's the kind of database the VA should have had years ago: A real-time, web-based map that tracks gaps in healthcare and keeps tabs on waiting times for veterans across the country. Finally, that very program is being developed. Just not by the VA. They're too busy trying to update an appointment scheduling program that's a quarter-century old. Oh my. For deets, read my story...
Up and running
carlfranzen: Long overdue, I've created a Tumblr for personal blogging. Sounds dirty, but it won't be. At least not all time.  I certainly hope not.
3 tags
Inside a Veteran's Job Fair...
Earlier this week, I checked out one of the country's biggest job fairs for war veterans — Hiring Our Heroes — in Manhattan's financial district. I wrote up my impressions at Forbes. In short: Everyone looked great, but everyone's not getting a job. Of course, the issue of veteran's unemployment is much more complicated than dapper attire and HR reps. And...
3 tags
At Forbes: Vets, Women, Jobs, Menstruation
My first week writing for Forbes.com has been all about the military population. Namely, veterans and women. Veterans Are Valuable Employees…So Why Aren't More Getting Hired? Women Comprise 15% of the Military…So Why Don't They Have Adequate Health Care? 
4 tags
Spinal Fluid Prostheses and GPS Replacements
This week at Danger Room, I learned a lot about GPS — and what the Pentagon's planning to do to back up the navigational systems that have become vital to myriad military operations. Hint: DARPA is involved. Then I changed course. And wrote a story describing how spinal fluid might one day power neurally-mediated prosthetics. Say what?! Say "brain juice."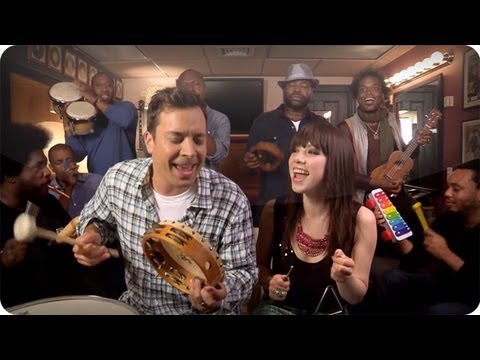 Oh hai there, former Good Magazine staffers. →
motherjones: So we'd like to make at least one more magazine together. Not an issue of GOOD—something different. We're calling it Tomorrow. It's going to be about what's next, what's on the cusp. We want to get out of our comfort zone and push others to do the same. We want to meet and introduce you to great people. We'll have more details soon, so check back here later this week. Sounds...
4 tags
Forbes, Forbes, Forbes
Very psyched to be starting a new gig at Forbes this week. I'll be writing about a bunch of stuff, from the national defense beat to the health and science beats and maybe the competitive stair climbing beat (which I own). The odd listicle might sneak in there too. You can read it, bookmark it, and, if you must, post rude comments on it, right here.  Note that you can still do all those...
3 tags
Danger Heat, Paralysis and Gigantic Drones
The Danger Heat is on….and Monday ain't even over yet. First, did you read my story about how Special Ops is looking into new weapons that could do all kinds of dastardly damage? Like paralyze people? Or, with the flick of a switch, kill them?  Then did you see Spencer Ackerman's post about life on a stealth sub? Apparently less claustrophobic than I'd suspected. ...
I do most of my drinking alone, which makes it not feel like drinking at all. It's just a thing I do on the way to doing something else. Great essay over at Jezebel. 
There is a shame in this
My most-played songs on iTunes, in order. "Toxic" by Britney Spears "Calgary" by Bon Iver "I Don't Want Love" by The Antlers "Moment 4 Life" by Nicki Minaj & Drake "Light Up" by Tegan and Sarah (yes this is a bonus track and only awesome people have it) "Everytime" by Britney Spears "Stronger" by...
3 tags
Soldiers, Injuries And Substance Abuse
Over at The Fix (which you should bookmark, RSS, and read regularly), I've got the first in a three-part series about substance abuse and addiction among this generation of soldiers and veterans. This link between addiction and mental health is precisely what makes the situation of today's soldiers so dire. More men and women who have seen combat in the wars in Afghanistan and Iraq are...
10 tags
Then this happened
"Darpa, the Pentagon's far-out research arm, has kicked off a program designed to take the conventions of manufacturing and apply them to living cells. Think of it like an assembly line, but one that would churn out modified biological matter — man-made organisms — instead of cars or computer parts." Read the rest, and be amazed (at the science, not my futile efforts to come up...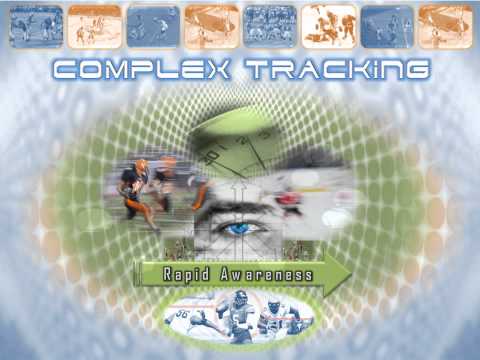 The Doctor and Daniel Radcliffe
I took the Q train to Manhattan this morning to see a doctor about my aggressive cough and pneumatic lung disease. I hoped she would prescribe a Valium solution. On the subway, I suffered a fit of full-body coughs. Mid-throttle, I looked up. Daniel Radcliffe — the actor who has sex with horses — was staring at me from the opposite row of benches. He swiftly relocated to the other end...
3 tags
3 tags
Army To PTSD Docs: Stop Scouring For Fakers
Oh, snap. The Army's Office of the Surgeon General has issued a new set of guidelines to military docs tasked with diagnosing PTSD. Those guidelines in a nutshell: Stop using screening tests that are designed to catch soldiers lying about their symptoms.  I've got the sum-up at Wired. And kudos for reporters at The Seattle Times for kicking ass on this story — which seems to...